#INKPLAY
IS LIKE WEARING A HIDDEN SECRET, AN INNER SMILE.​
Before we get into it ...
Let's be clear about what tattoo therapy is not vs. what it is ~
Tattoo therapy IS NOT by the hands of a licensed therapist.
Tattoo Therapy IS a peer to peer holistic healing medium.
Now. Let's Begin ~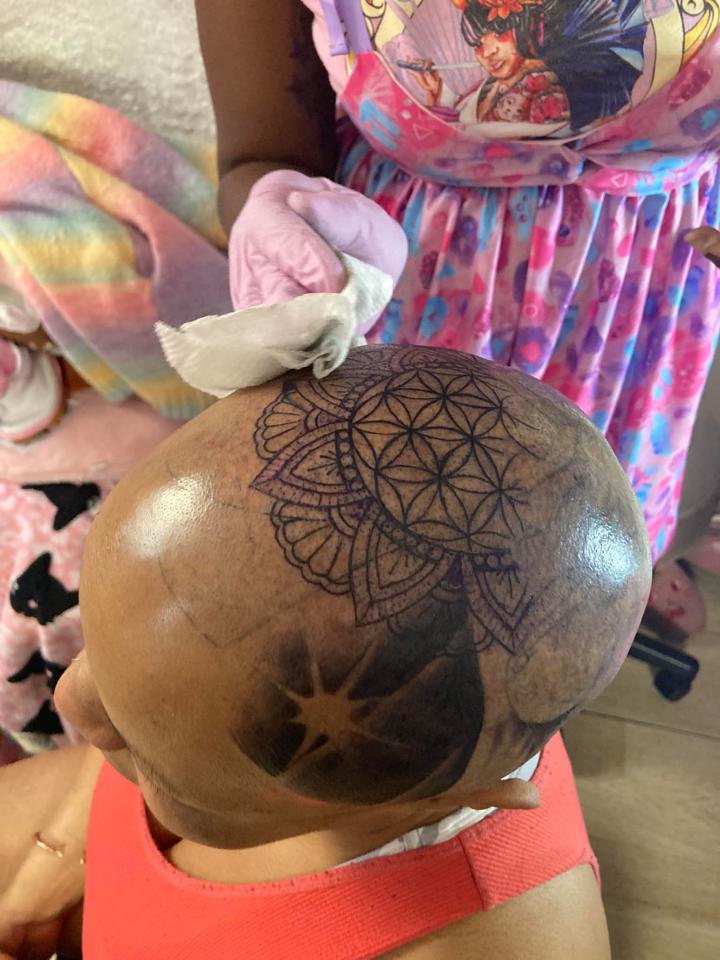 Life's trauma - be it breast cancer, misdiagnosis, grief, natural disaster, nor family, domestic or community violence, being unseen, negative body image & eating dis order, cutting & self-harm, etc.
No matter what it is ...
It doesn't have to leave a lasting ugly mark.
Instead dive into your tumultuous time to embrace the darkness and create something beautiful.
Something light, airy and empowering to help you reframe that negative narrative in your head.
And reimagine how to show up as the BEST version of yourself. You know ... the greatness you hide inside.
The you that's covered under life's ick.
Yup! The you that should shine, because that's what the pressures of life do ... make us SHINE. Like a whole a$$ diamond.
It's said that beauty is skin deep and ugly goes to the bone. But you can take your ugliest, darkest moments and create a masterpiece that celebrate all types of triumph over trauma - making your inner beauty permeate beyond the flesh.
Tattoos can provide an innovative form of healing that nothing else can - helping you reclaim your power, control, beauty, femininity, sex appeal, and more!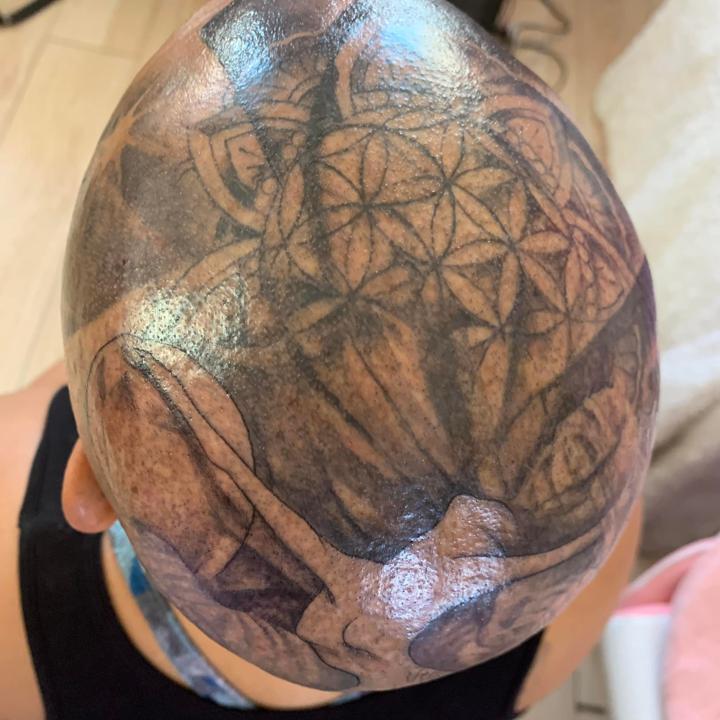 Imani's Story
Imani is no stranger to the healing powers of tattoo. In fact her message now isn't even about tattoo itself but far more - it's the ritual of communication, healing and identification.
Imani found her way to tattoo in her most down-trodden state with her mental health winging while navigating her new life in college, far away from home, she started cutting. Her self-harm was a trauma response to the guilt-ridden feeling of disappointing her parents.
You see, coming into college she was a straight A, honor roll and advanced placement student. She graduated top of her class with high honors, great in art and all of her teachers and peers loved her. She's an introvert who stayed out of the way but when it was time to work, the overachiever in her showed up and showed out!
College proved different though. It was her first time being far away from home with no family or long time friends. Everything was new and she felt alone with little to no support. Aside from that, Imani was a masked neurodivergent, having learned early, she navigated life diagnosed with both bipolar I and attention deficit disorders by overachieving to appear normal and compensate for her unseen illnesses.
As life came crashing down during her freshman year of college, Imani learned about tattoo. Until a conversation with friends, she just thought of it as something rebellious to do in asserting her independence. But never did she think of it as an alternative to cutting.
After Imani's first tattoo - done by Redds at the historic West End Tattoo in Atlanta, graduating and moving back home to DC, she decided to keep a tattoo savings account. When she couldn't manage anymore, she would go get tattooed by a tattoo artist - her artist was a white man who was fond of Imani. And when she felt safe, she asked for an apprenticeship to learn more about what she was allowing him to do to her in such a vulnerable state. At this time, she was not seeking to become a tattoo artist, tattoo for trade or enter the industry in any way. She simply felt this was something important just for her. To her dismay though, the artist replied that he would not teach a Black person, let alone a woman. Yup! He said that. You can run dat back on your own time ~
Soon after, Imani dumped that artist and sought out for a Black tattoo artist to help her along her healing journey. Little did she know that the next artist she'd meet wouldn't only be Black but step up to be her tattoo mentor. Her apprenticeship in the early 2000's would make her 2nd most prominent Black female tattoo artist in US history. And the more she healed through this art form, the more attracted people just like her who would seek a tattoo experience for their own healing journey. The more she practiced, learned and grew in the industry, she began to naturally use it as modality for peer to peer healing.
Because it is in fact MORE than a tattoo, in this ritualistic form of tattoo therapy there are 3 major pivots that must take place for healing to occur:
1. Communication
You must start to call out what is hurting you and speak directly to it, just as you would a friend who's done you wrong.
In this act of communication you are identifying not just who you want to become but recognizing who you are now - in the hurt.
A consultation can help you truly get a grasp on WHO you are innately, where you are now and what imagery can best help you unlock your true self-image.
2. Healing
Next you must open up to the process of healing. It's not a fly by night thing and neither is tattoo. You must trust that what you are about to encounter is with your best interest in mind and that you will emerge better than you were before.
In this process you separate yourself from the idea of the old you to truly commit to the idea of the new you, your new aesthetic and self-image.
Booking your tattoo appointment helps you commit to your journey with a dopamine shot of a beautiful art piece as your end-goal in mind.
Identification
Last is to do the deed. Once you've communicated your idea and stepped on your path to healing it's time to start bringing your self-image to life. As you go through the process of getting tattooed, you'll see where YOU truly start to emerge and you are able to reconnect with your innate creative misfit self.
Your tattoo experience is a sacred one, so we guarantee that your appointment is 100% private to allow you space to grieve your old self and enjoy bringing your new self to the light.
Though Imani doesn't get tattooed as much these days, she reserves herself to be the artist that she needed in her most vulnerable state. In that, she is more patient than a lot of her peers. Her top priorities are to slow down the process to answer all of your questions, honor creative intuition so that we collaborate with ease and most important make space for you to have the healing tattoo experience that YOU deserve.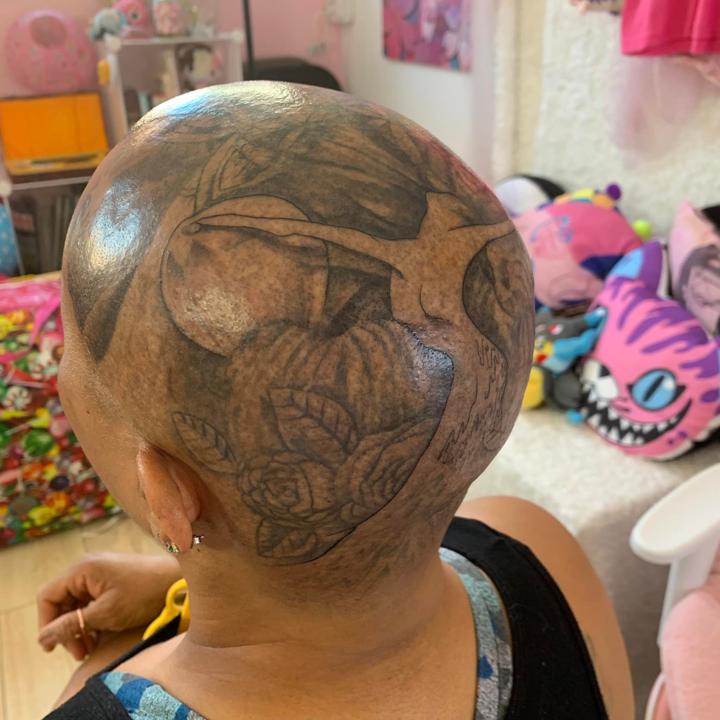 MAKE IT BESPOKE
YOUR STORY.
YOUR IDEAS.
YOUR WAY.
At Little INKPLAY Shop, we take pride in taking time to truly learn and connect with your journey so that we can truly guide you through such a vulnerable reclamation of YOU.
We foster a process and environment that allows you to be in control, exercise your creativity and use the art of tattooing as a part of your personal therapy.  We listen to each story and in partnership, create a design that empowers you to be confident in your healing.
It is our mission to create body art that helps tell the story of individuality, resilience and perseverance.
CONNECTION IS KEY!
Our amazing collaborative consultation process helps you share your ideas, stories and potential reference photos virtually.
We'll get pretty close during your tattoo journey and vow to handle you with all the care in the world. But also ... let's make sure we are a good match and give ourselves the opportunity to build an empathetic, emotional connection that will aide in a positive, therapeutic tattoo journey.
Our vibe is different. 
Little INKPLAY Shop is committed to bringing your vision to life and boost your body image confidence.
And want nothing more than for you to feel understood, confident, and safe as you embark on your healing journey.