Have your heard about the ONLY platform protecting and preserving Black Tattoo History?
What is BTA?
BTA stands for Black Tattoo Anthology. No, it's not kawaii (or maybe it is *kanye shrug*)
Yes, Little INKPLAY Shop aims for the sensational kawaii side of life as a shop and brand, but BTA is far more than that. In fact, it's the historical foundation that even our small shop with a big heart is built on.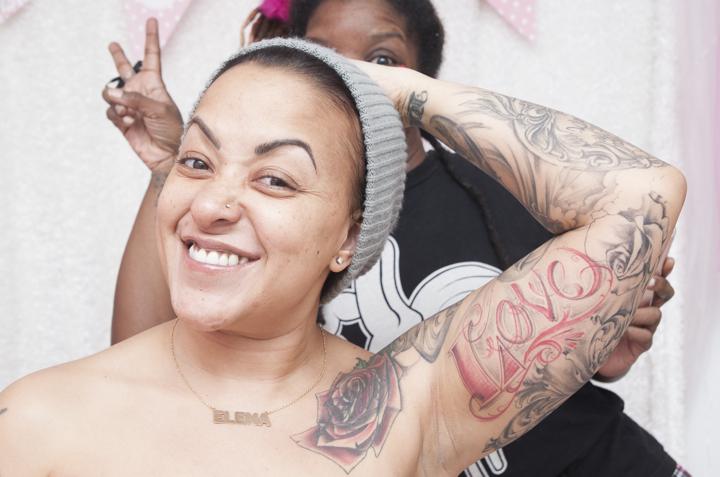 Sorry to disappoint you, but it's also not the newest KPop or JPop group for your listening pleasure. 
YES! It IS a project of importance that's close to our heart, which means we know it'll be something that will be close to yours too. Because for tattoo culture, black tattoo culture especially - If we don't know where we came from we won't know where we should be going. It's called, Sankofa. But keep reading ~
BTA, or Black Tattoo Anthology is a project that records, documents and holds the history of Black Tattoo Culture and its artists to be passed down for many generations after us. Remember your nana's recipes that we wish were written down and preserved for future generations to enjoy, but they died with her? Yeah … we're the platform for generational documentation for Black tattoo culture. So our secret sauce doesn't die with the elders who helped pave the way for us all to thrive.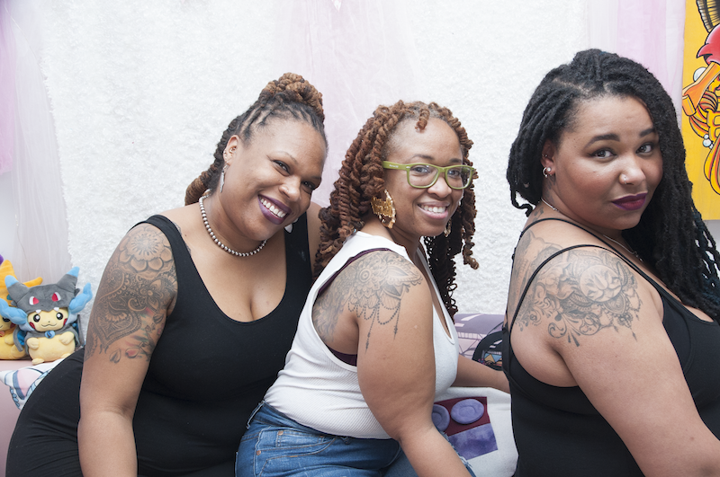 To better explain the mission, vision and goals of BTA as we set forth, Imani sat down with 3 artists to start the journey of recording out Black Tattoo stories, Chris Mensah - former owner of Pinz-N-Needlez Tattoo in Washington, DC,  Shawn Brown of the Whistle Stop Studio located in Hyattsville, MD, and Lord Yatta of Lord Yatta Arte in Atlanta, GA. 
As an introduction to this anthropological project, let's skim the surface a bit these three things:
Industry gatekeeping experiences

The importance of knowing our history; 

And the plight for generational documentation
Click Here to JOIN THE BTA COMMUNTY
Industry Gatekeeping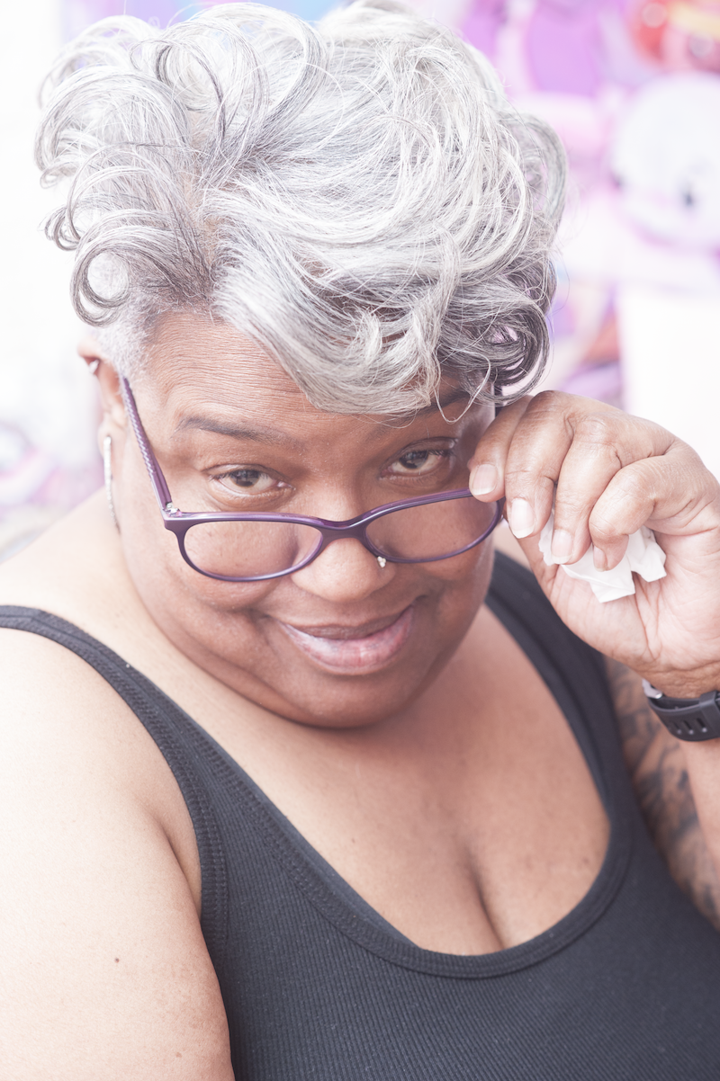 The need for the Black Tattoo Anthology can be related to a statement made by Chris Mensah, 'The thing that you see in other shops is that they make money off of our skin, but you don't see artists that have the same skin'. And that's one of the reasons this record of Black tattoo artists and their stories - the journeys through tattoo from apprenticeship to master artist are important. 
Out the gate, Mensah told the story of his starting out within the tattoo community being self taught but when he realized to get better and step his skill set up he would need to apprentice somewhere. On his search for a proficient tattoo master, he would get told 'sorry we aren't doing that' and get passed up by faces that didn't even feel obligated to give us the time of day. But then … he finally found that person who was willing to, in his words 'Tell you what you're doing wrong, because that's what an apprenticeship is" he was able to learn from being told what was wrong and from THAT, he improved - you improve. He notes that shops that don't support Black artists learning and growing leave us working 10 times as hard to start and sustain within the industry. 
These BTA stories from artists serve as a catalyst to help fill the gap for young artists in the industry as well as those considering jumping in at all.
Why Knowing Our History Is Important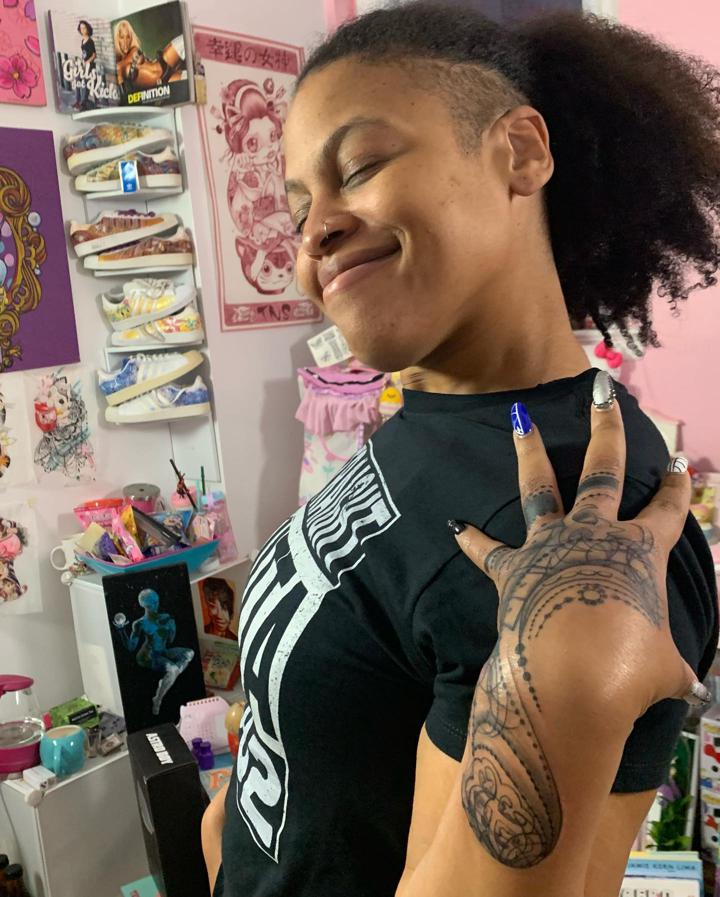 On the flip of limiting knowledge to Black artists, Shawn talks about the Black tattoo monolith - how most people expect a certain type of tattoo from Black artists. If you're Black and reading this, you already know these monoliths we speak of and how society tries to put us into a box with their common, often boring ideas of the types of art society thinks we should make. There is almost never any consideration of the artist's voice based on their individual life experiences, concepts, interests … or capabilities - including cross- cultural learning. Which is why we need BTA, to show the world what we can do as artists. 
This expectation of Black tattooers, artists and us as a People as a monolithic experience is Shawn's argument to why we need projects like these to understand and share our history. 
Knowing our history means we can direct our Black coin with confidence (somebody make that a statement tee, ASAP!) to spend with artists who truly care. It empowers us to take our money where we matter as a whole person - not just a walking canvas with green money. In turn, artists can unapologetically hold space for clients seeking to do just that without FOMO (fear of missing out) by choosing not to take one type of client over the other. 
The best part of all of this … Black tattoo collectors can now find artists who fit the style they seek. And no one has to fit themselves into the proverbial box.
Look! A tattoo is forever. It is storytelling on your skin and sometimes, unfortunately, as a culture we downplay treating ourselves to the best of certain things. This includes tattoo experiences and the work we seek. 
Let's NOT keep ourselves in the box society has set out for us. *screams into the void: don't take the bait*
Tattoo should be one of those things we as Black people invest in, for both our skin and the sustainability of our artists. Now, THAT is long term wellness for the whole community - allowing us consistent steps to generational wealth by investing in ourselves, full circle! 
The anthology isn't just our history but a living directory to help kinfolk find artists who look like them. And to encourage the decadence of going where our skin is cared for. and our coins stay within our community, it's Damond John's FUBU (that's For Us, By Us for you younger cats) … but make it tattoo.  Because why shouldn't we have both our past history and access to the  future of Black tattoo culture in one space?
Click Here to JOIN THE BTA COMMUNTY
Generational Wealth Must Include Generational Documentation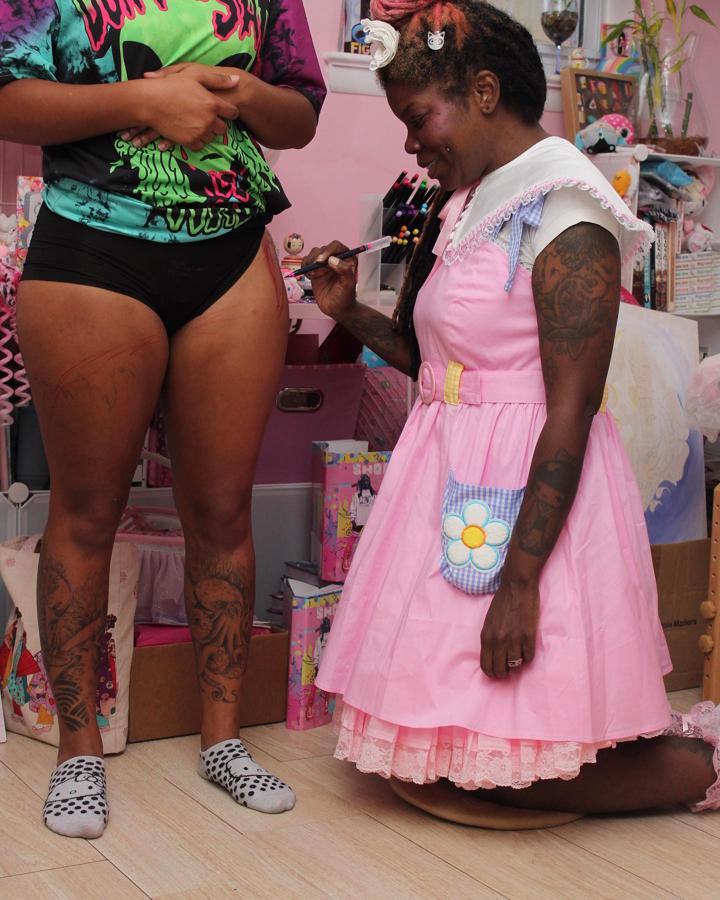 From the outside looking in, there is a common misconception that you just need to draw well to be an artist but these talks uncover the honest truth that the more transferable art skills you have truly helps make for a great start. But we wouldn't know that because we don't record these processes and procedures for the culture.
Let's look at Lord Yatta, who said before he 'fell into tattoo,' his background was graphic design and he adapted it to make himself a better tattoo artist as he learned more during his beginning stages on his journey. These are the artist journeys that need to be documented for an honest look at Black tattoo culture, alongside tattoo lineage. Which your average tattoo collector or customer wouldn't be interested in but if you're an artist starting out or someone who deeply respects tattoo culture, learning through BTA will definitely have you interested in lineage and the HOW TO be a success within Black tattoo culture. You will get to experience how different artists are connected through their shops, mentorships, their tattoo mentors and some trill success recipes for making your mark in the industry . 
If you ask me I can honestly say that is one of the coolest aspects to diving into this journey and seeing the true and unseen Black magic hiding in plain sight within tattoo culture.
When you think of so many Black family legacies lost to time and only passed down by word of mouth - like grandma's famous recipes I mentioned earlier, it makes you wonder what ALL was lost. On the flipside, though, it can also make you excited to discover the history we will gain through projects and practices like Black Tattoo Anthology. 
And that brings me to the reason why I insist we stay connected.
In Conclusion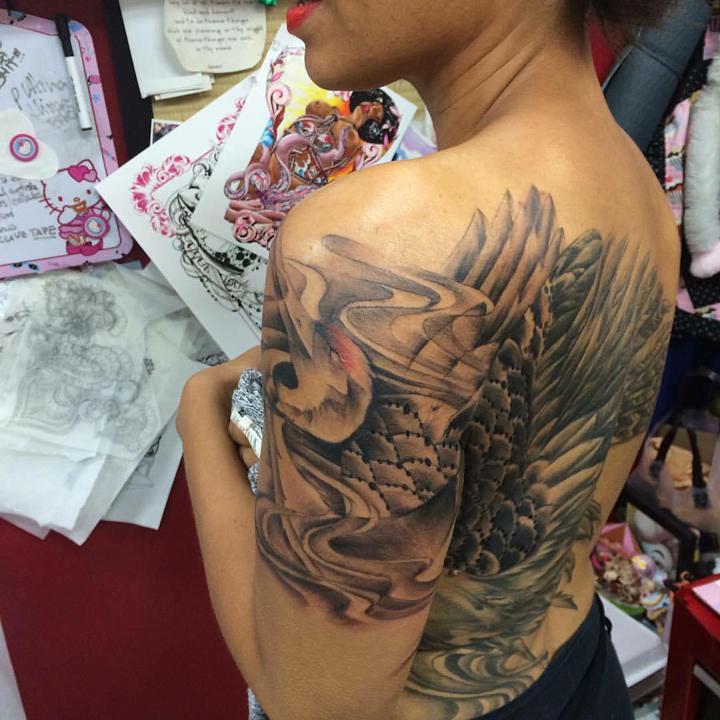 Even being attached to the industry, I am already in awe of what is unfolding within BTA's community, so far. And I can honestly say that anyone who admires tattoo culture, supports artists and their stories, would be greatly enchanted by what's happening here. We are building a living legacy. To quote the visionary, Imani K Brown, in her words 'we are building to honor the past, see the magic in the present, and have a guide for the future.
Like what you read?
Become a founding member of the BTA Community space and be among the first to know when our exclusive BTA content drops.
Ready for this Journey?
Want More Black Tattoo Culture Content?